<!- sidebar-file='/sites/www.academyofsttherese.com/web/sttc/_zumu_sidebar.html' --> <!- box:16side2 -->
Quick Links
Teachers & Staff
Calendar
Power School Login
Lunch Program
Parent Resources
Standard Forms
Before-After School Care
Photo Gallery-Videos
Home School Association
Archdiocese of Newark
Directions
Contact Us
Fundraising
Scholarship Fund
Alumni
Fifth Grade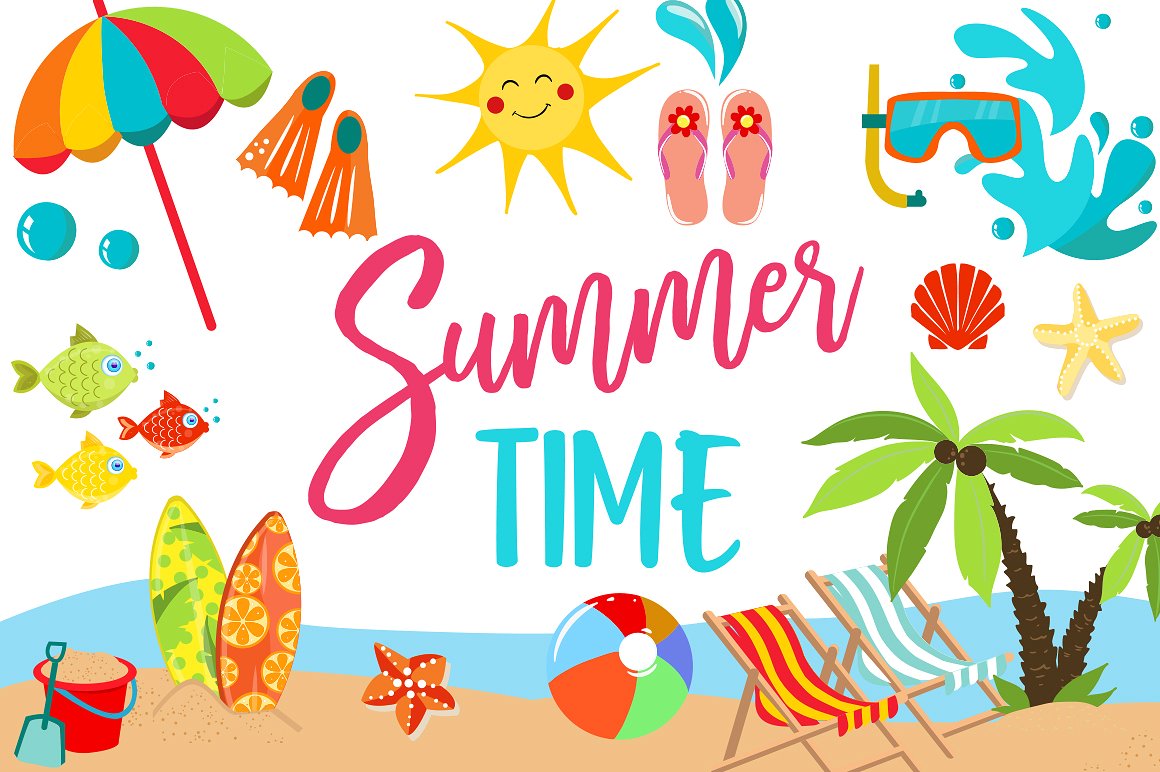 VACATION!
I wish every family a happy, healthy and holy summer.
"Summer afternoon—summer afternoon; to me those have always been the two most beautiful words in the English language." Henry James
Family time, relaxation……boredom?
Summer slide, brain drain.
Yes, all of those terms apply to summer. Summer Slide and Brain Drain are real terms used to
describe what can happen to students after a long break from the routine of school. Parents do not have to replicate the school day but can provide their child with many varied activities all summer long, in a leisurely manner.
Let's start with Reading. Imagine how much reading each student does during the course of a school day. Now,
compare it to how much reading is done over the summer. Make a deliberate effort to increase summer
reading time. Everyone can use more practice with reading aloud. There is a different tone for fiction and nonfiction.
You don't need an appointment to go to the library. The library has lists of books for every grade level. Libraries
have summer reading clubs for everyone to join. Shake it up a little bit and go to different town libraries. Many
book stores also have dedicated reading programs.Encourage your child if he is a nonfiction reader to
choose a fiction book and vice versa. We also know through many studies that children who have parents
that read for entertainment, develop good reading habits.

Read a book aloud as a family. Choose a classic that you all might enjoy. You may start a new family tradition! ( I remember reading Gentle Ben one summer to my own children. ) Vocabulary development is decreasing due to some of our advances in technology. Vocabulary is not just a list to study once a week and to be tested on. It is meant to communicate effectively. If children are not exposed to good vocabulary through reading and listening, their skills will suffer. Listen to something together; a podcast, game show, news report are some ideas. In the summer, any new experience can increase vocabulary development. A new hobby or interest has its own set of words. Pursue an interest with your child. Let him take the lead. You may have a garden or craftwork completed by the end of the summer that you never thought about. Please converse with your child. Ask questions that cannot be answered by a yes or no. Conversation skillsare a key to success in life.
Who wants to write over the summer? Maybe a note to a relative would be greatly appreciated. Children can make comic strips with conversation bubbles to describe their day instead of a journal. The class enjoyed writing cards to the retired nuns this year. Dan Gutman, popular children's author, has a book, My Weird Writing Tips. In the age of lol and ttyl, children need to attend to their writing skills.
Now on to Math. Whether we like it or not, math is part of our everyday life. Summer is a great time to improve
math skills and improve our attitude toward math. Have your child help to plan and cook a meal. Go to the
supermarket together. If corn is 4 for $2.00 and we need 8 ears, how much will that cost? Don't do it for every
item, but soon you will be in the habit of offering your child mental math opportunities. You can also do a lot of mental math in the car. Have your child make up problems for you. Everyone enjoys some friendly competition.
There are great math websites and apps. Find one together with your child. Discuss why you like one over
the other. That is critical thinking.

Summer isn't summer without games. Remember how much fun you had as a child? Sometimes we are so busy with our own responsibilities as adults; we forget what we enjoyed when we were children. Yes, the children say they are playing games on their electronic devices. But, is that the same as taking turns, planning strategic moves, and talking with each other? Games can help with math skills, (money, etc.) social skills ( winning/losing) and following and interpreting directions. Have Family Game Night. You'll have fun too. Don't forget physical games like Twister and anything outside, too. I haven't heard anyone tell me the most fun they had during the summer was playing a video game. Memories are made by spending time together.
Make sure you build in relaxation time for everyone. Our creativity can develop when we are relaxed. Mental and physical rests are important. We need to learn how to relax (turn off) for our own mental health. Be a good
example to your child. Set aside time away from scheduled activities and technology. Last, but the most important, use the summer to rejuvenate your faith. God is not on vacation. There should be no summer slide from church. Be sure to include Mass when you travel. Check out different churches. Develop new rituals with your family over the summer. It can be as simple as saying what each member is thankful for at dinner. Who can deny God's existence when we see beautiful sunrises or the summer stars? Study the saints of the summer. Let me know what works for you.
Powered by Zumu Software
Websites at the speed of life.
www.zumu.com