<!- sidebar-file='/sites/www.academyofsttherese.com/web/sttc/_zumu_sidebar.html' --> <!- box:16side2 -->
Quick Links
Teachers & Staff
Calendar
Power School Login
Lunch Program
Parent Resources
Standard Forms
Before-After School Care
Photo Gallery-Videos
Home School Association
Archdiocese of Newark
Directions
Contact Us
Fundraising
Scholarship Fund
Alumni
PreKindergarten 4
Welcome to the PreK 4 class web page. My name is Denise Nahass, I am the PreK 4 Teacher at the Academy of St. Therese. Please feel free to look at our photos and read about the great things the Busy Bees are working on. If I can answer any questions you have regarding the Pre-K 4 program please feel free to contact me at dnahass@academyofsttherese.com.
PRE-K 4 BUSY BEES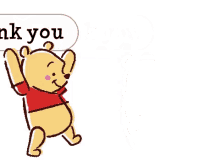 Dear Parents,
We have had such a wonderful school year with all of you. Thank you for all of the generous and lovely gifts and thank you for entrusting your child to us this past school year. It has been a wonderful year and a priviledge to get to know each and every one of you, we are truly blessed to have had your families in our lives, Mrs. Moore and I will carry you all in our hearts.
I would also like to thank you again for your generous and beautiful gifts and wishes on the birth of my granddaughter Lucy, you helped to make this joyous occssion even more special, my heart is full from your kindness. My daughter Gabrielle and Little Lucy send their thanks and love to you all.
Have a safe and wonderful Summer, please send us a First Day of Kindergarten photo
Blessings,
Mrs. Nahass and Mrs. Moore
Welcome September families, Mrs. Moore and I are so happy to have your child in our class this coming school year. You can find a supply list at the bottom of this page. If you have any questions please feel free to reach out to me at any time I will be checking my email through out the summer.
Over the Summer please review the letters of the Alphabet, and numbers with your child. There are so many fun ways keep alphabet and number learning fresh in your child's mind, have them help you count items from the grocery store, play a find the letter game while on walks or at home. Coloring and cutting are great for fine motor skill building. Children at this age learn best through play and discovery. I will be sending home some need to know information as we get closer to the new school year.
Have a wonderful safe and happy summer with your child.
See you in September!
Mrs. Nahass and Mrs. Moore
Powered by Zumu Software
Websites at the speed of thought.
www.zumu.com